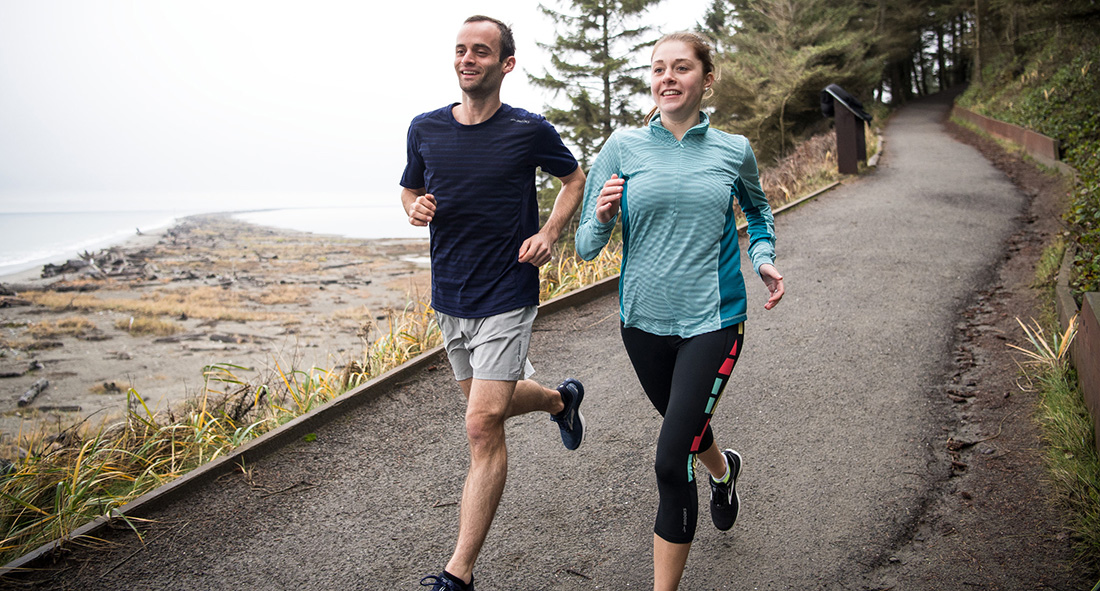 At Runners Block we are very passionate about what we do. We understand that running and walking are unique to each individual! Whether you're a novice or an elite runner or just love walking, we're here to help. It's your life, your pace! Fitting your feet to the right shoe is paramount to the activity that you love. With foot scans and video gait analysis our knowledgeable staff will help you get into what's best for you. It's not just about moving the body, it's about moving the spirit, one sole at a time.
Our Approach
Our mission is to provide every athlete or nature lover with a quality shoe at a great price. We do not sell cheap shoes because we understand how important your feet are. Healthy feet keep you active. That's why Runner's Block is an official Nike Team Dealer.
Empowering you is what drives us to do everything possible to expand human potential.
Based in Sioux Falls, South Dakota, we sell Nike, Adidas, Converse, Asics, Superfeet, Mizuno, and so much more.
Our Story
Every business has a beginning, and we are no different!
We love to run, it's a passion. Whether you are an athlete or someone on your feet all the time at work, quality foot wear is just a must. People want quality foot wear that makes your feet feel good without breaking the bank. We saw an opportunity to help you maintain your health and your checking account. That is why we started Runner's Block, because we wanted to help you be first off the runners block when the starting gun is fired.
Meet the Team.
Rob Huber
Founder & CEO
Born and raised in South Dakota, I've spent the majority of my life here enjoying the diverse landscape the state has to offer. An outdoor junkie at heart I have enjoyed skiing in the Black Hills and Marathons in Sioux Falls. It is the perfect playground for my adventurous side. Recently I was able to combine my passion with my business.  Now I get to help encourage others develop their adventurous side in South Dakota.